Mass Timber Office Building
Newtown Square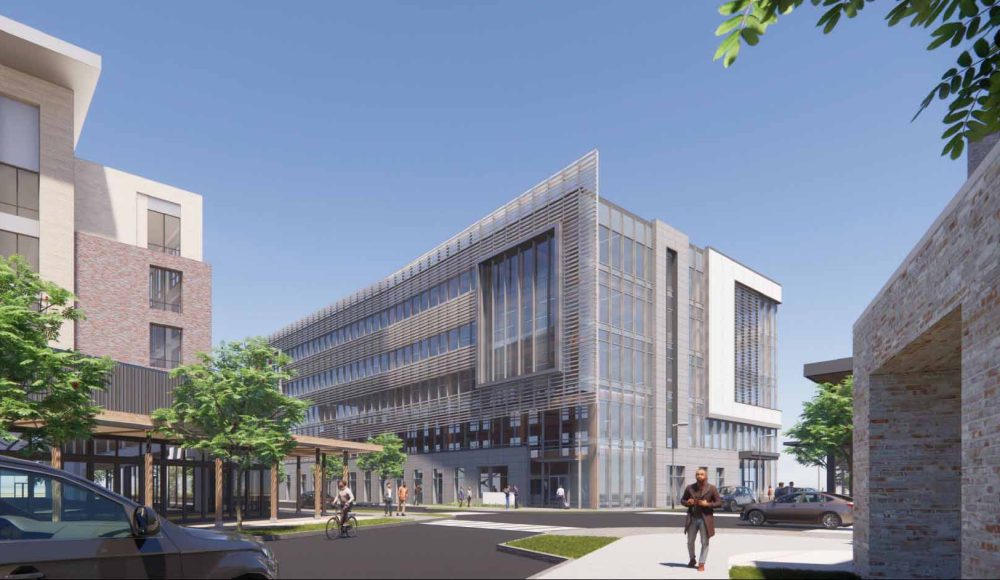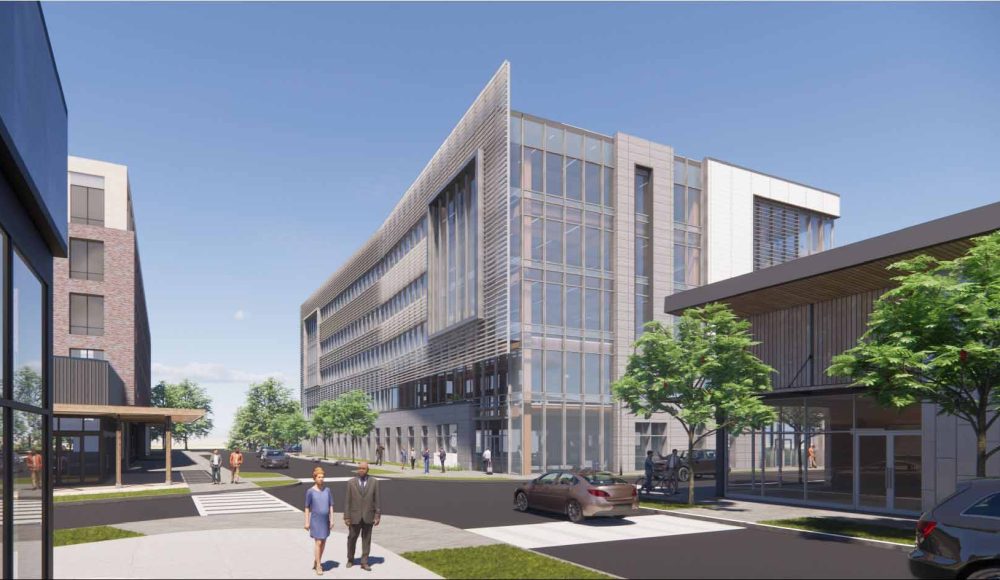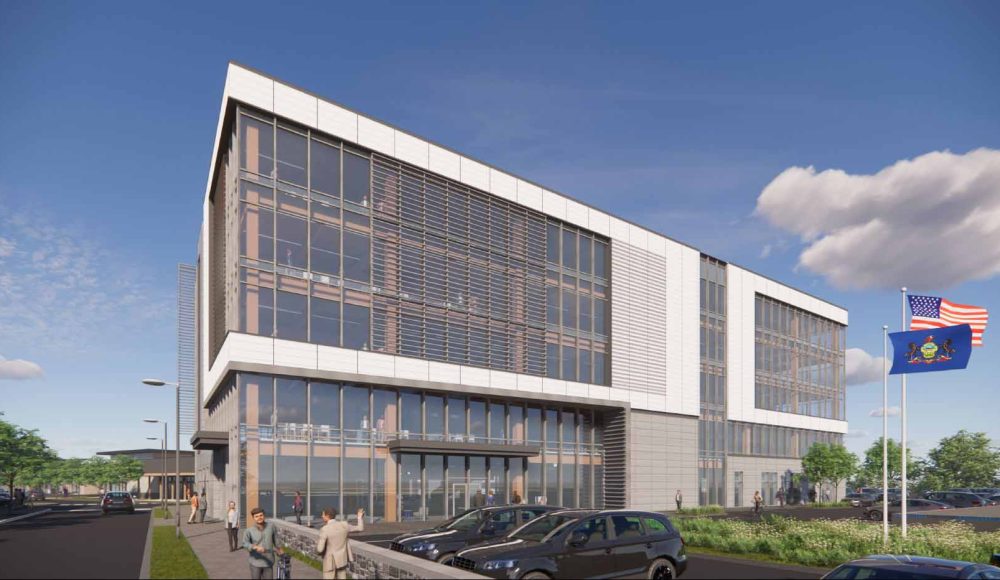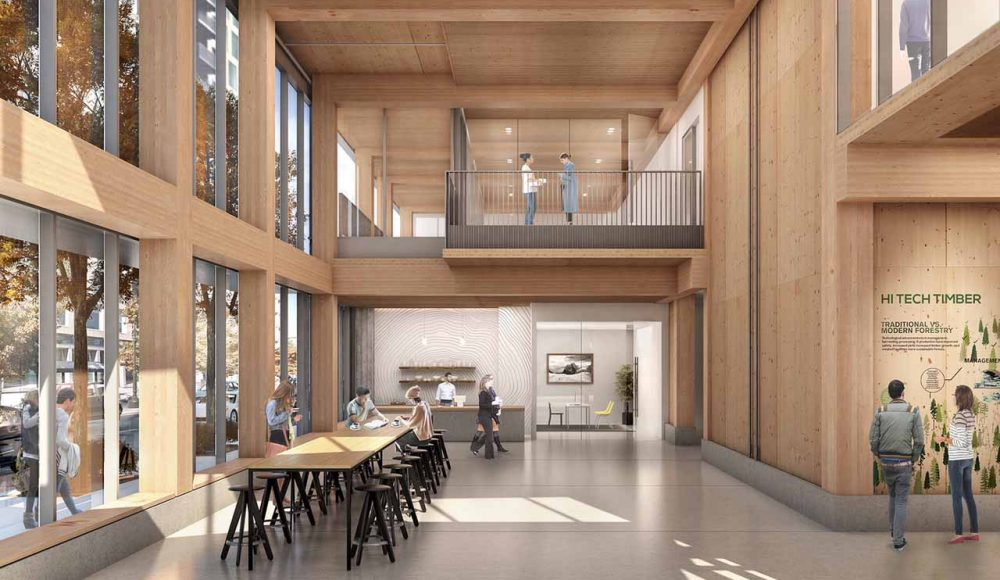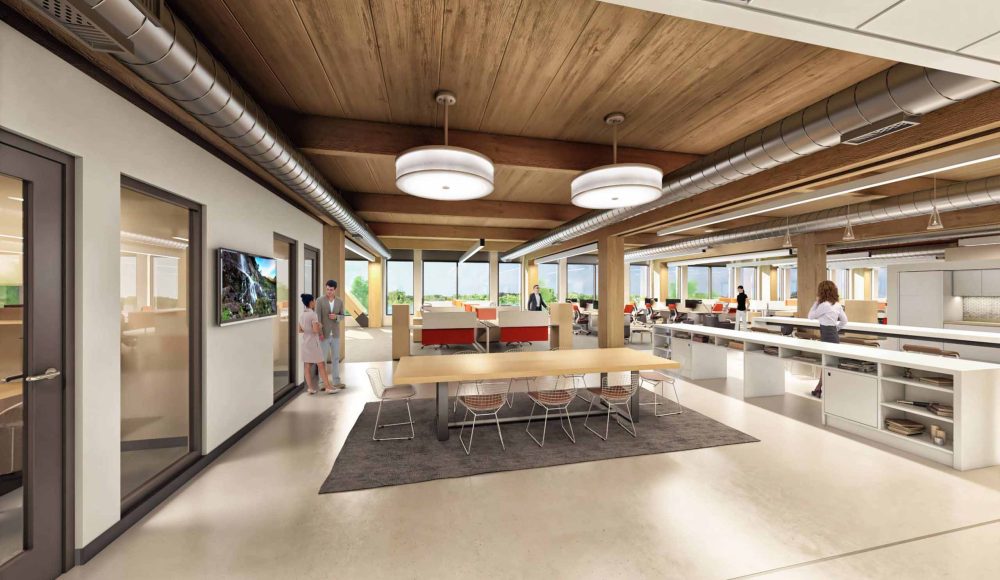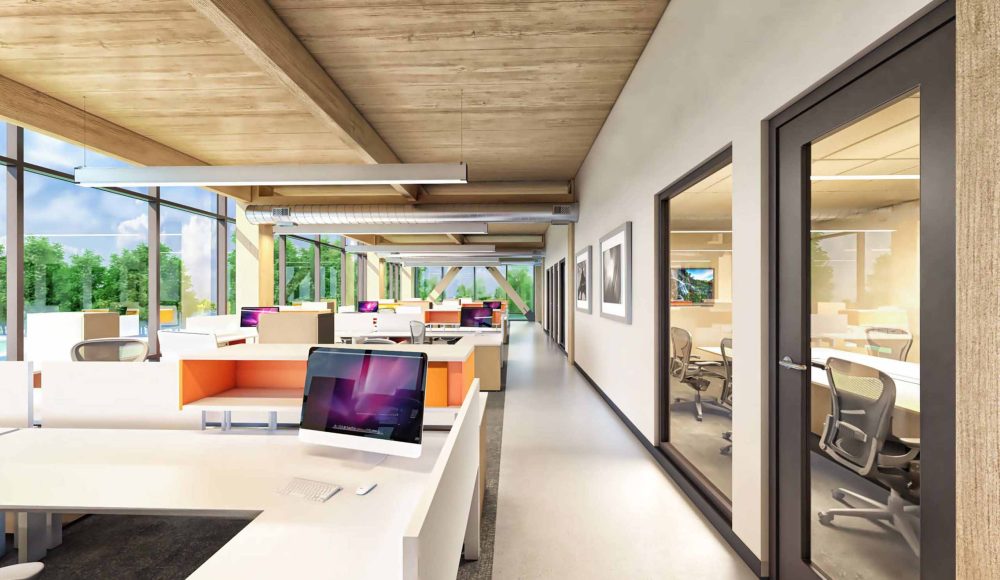 Property Description
105,000 SF (Under Construction)
This Uniquely Creative Design 105,000 SF Mass Timber office building was inspired by the warmth and ambiance of the Equus Capital Partners Headquarters building located at Ellis Preserve and will be our region's first building to offer this entirely sustainable technique for general office use.  Centered in The Village at Ellis Preserve, the new office building will offer unrivaled walkability to the surrounding shops, restaurants, conference facilities and trail system of Ellis Preserve.  The prominence of this 5 story office building featuring highly efficient 21,000 SF floor plates will be on the cutting edge of a design worthy of being home to some of the most prominent firms in America.
Exposed timber framing and the warmth of 14' high wood ceilings will present a beautiful contrast to the brick and glass façade and contemporary detailing of the lobby. The extensive glass throughout will provide an exterior showcase for the dynamic wood columns and beams incorporated in the design aesthetic while drawing in abundant natural light.
Once completed in 2024, the elegantly landscaped lanes and walkways of the Village will link all parts of Ellis Preserve in a cohesive network bringing the office buildings, residential neighborhoods, dining/ hotel/ shopping destinations and amenity locations within walking distance.
The Village at Ellis Preserve is designed in a rustic/ contemporary look and intended to feel like a walkable suburban downtown where one can linger for a conversation or relax in a pocket park while steps away from numerous refreshment opportunities.
Steps from a permanently preserved 13 acre open space known as the Charles Ellis Green, The Village at Ellis Preserve will mark the completion of Delaware County's only Live/Work/Play destination that began with an idea more than 15 years ago.  Ellis Preserve's unique story is one that represents the finest points of responsible real estate investment and development.  Ellis Preserve encompasses historic preservation of century old and iconic stone buildings, preservation of open lands, re-purposing of functionally obsolete office and lab buildings and the creation of new residential, hotel and retail offerings that blend elegantly with their countryside surroundings while generating an economic boon that benefits Newtown Township and the greater Delaware County community.